Bottlenecks in the Shipping Industry
Observation 48:
July 26, 2022
In the past seven years, the number of active shipyards has declined by 45%, and some of the remaining shipyards have also diminished in size, leading to significant port congestion, delays, and increases in shipping costs.
At the same time, merchant fleet tonnage has been consistently increasing, as has the size of the vessels (making it more difficult for them to navigate existing channels), exacerbating the issue.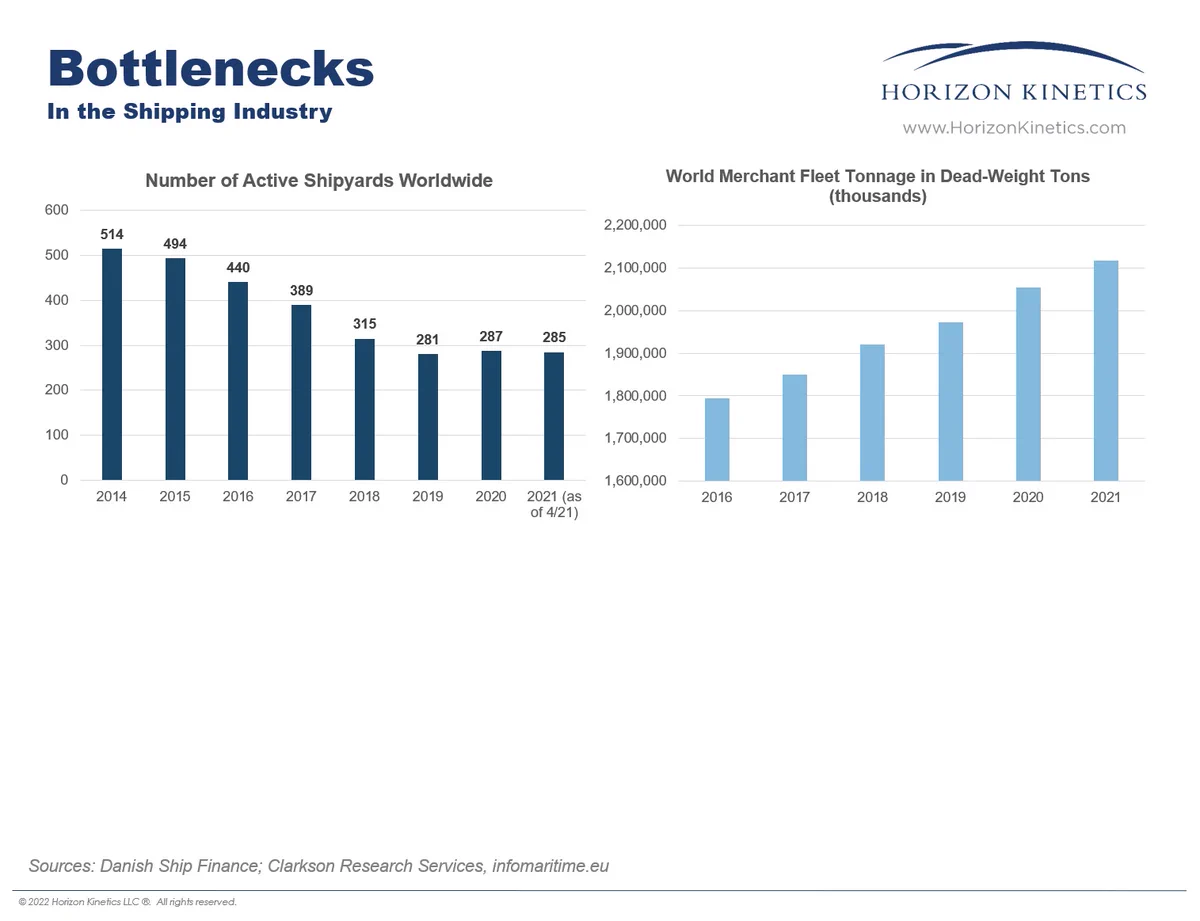 To view this content via X (formerly Twitter) click here. To view via LinkedIn, click here.
As always, please do not hesitate to contact us with any questions.
Kind Regards,
Horizon Kinetics LLC
info@horizonkinetics.com
646-495-7333
Confidentiality Notice: This e-mail, and any attachments, contains information that is, or may be confidential or proprietary in nature. If you are not the intended recipient, please be advised that you are legally prohibited from retaining, using, copying, distributing, or otherwise disclosing this information in any manner. Furthermore, this communication is for informational purposes only and nothing herein should be construed as a solicitation, recommendation or an offer to buy or sell securities or any product.
© 2023 Horizon Kinetics LLC ®. All rights reserved.