Gasoline Costs Hit Record High, Draining Billions
Observation 42:
June 8, 2022
We are seeing the highest finished motor gasoline prices on record. The United States currently spends about $1.86 billion on gasoline daily (as of June 6, 2022). That is almost $800 million above the 5-year average and a yearly cost of $677 billion. Gasoline accounts for a little more than half of the finished petroleum product barrels consumed. Jet fuel, distillate fuel oil, lubricants, petrochemical feedstocks, petroleum coke, asphalt and road oil, etc. are not included in that $677 billion. Given its impact on American society, investment levels in oil and gas are far too low.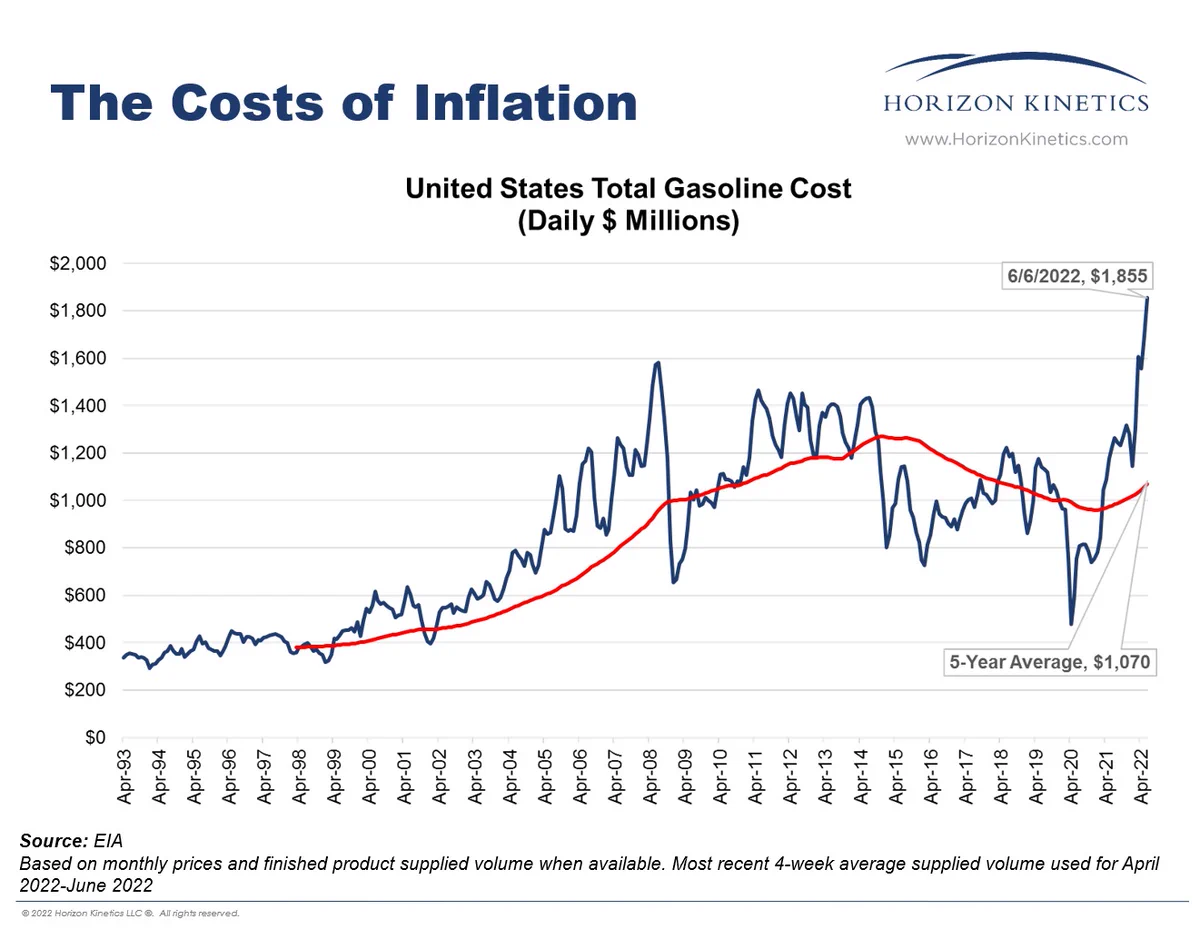 To view this content via X (formerly Twitter) click here. To view via LinkedIn, click here.
As always, please do not hesitate to contact us with any questions.
Kind Regards,
Horizon Kinetics LLC
info@horizonkinetics.com
646-495-7333
Confidentiality Notice: This e-mail, and any attachments, contains information that is, or may be confidential or proprietary in nature. If you are not the intended recipient, please be advised that you are legally prohibited from retaining, using, copying, distributing, or otherwise disclosing this information in any manner. Furthermore, this communication is for informational purposes only and nothing herein should be construed as a solicitation, recommendation or an offer to buy or sell securities or any product.
© 2023 Horizon Kinetics LLC ®. All rights reserved.