Increasing Bank Profitability in the 1930s
March 14, 2022
A look back at bank spreads in the 1930s, when the Federal Reserve was trying to increase bank profitability.
The term structure of interest rates in a crisis can be altered, partially via Federal Reserve action, to incentivize banks to invest in Treasuries.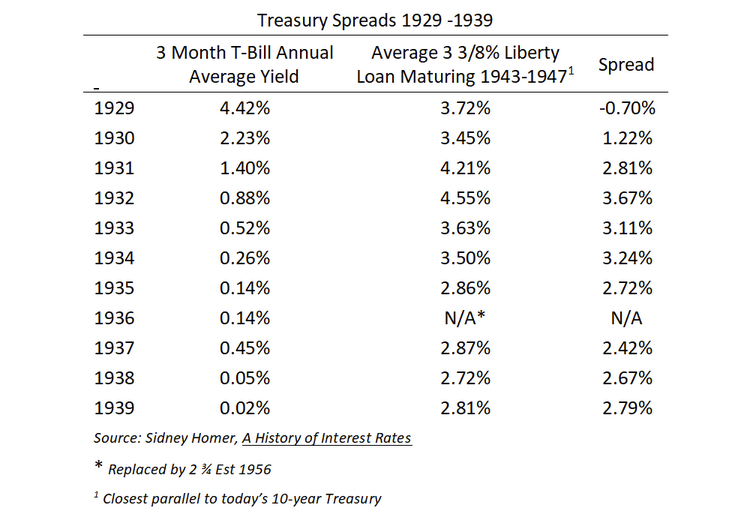 This post was also published on Twitter/X. Click to see this post:     
Confidentiality Notice: This post, and any attachments, contains information that is, or may be confidential or proprietary in nature. If you are not the intended recipient, please be advised that you are legally prohibited from retaining, using, copying, distributing, or otherwise disclosing this information in any manner. Furthermore, this communication is for informational purposes only and nothing herein should be construed as a solicitation, recommendation or an offer to buy or sell securities or any product.
© 2023 Horizon Kinetics LLC ®. All rights reserved.