Enormous Amount of Critical Metals are Processed in China for End-Use Applications
March 1, 2022
An enormous amount of critical "green" metals are processed in China for end-use applications. This presents a major geographical concentration risk.
The US Government has acknowledged this and recently announced a few initiatives to combat this issue:
-$35 million to MP Minerals to separate and process heavy rare earths in California (DoD)
-$140 million to develop an extraction and separation refinery for critical metals and rare earth elements (DoE)
-$3 billion to invest in refinery and recycling capabilities for battery materials (DoE)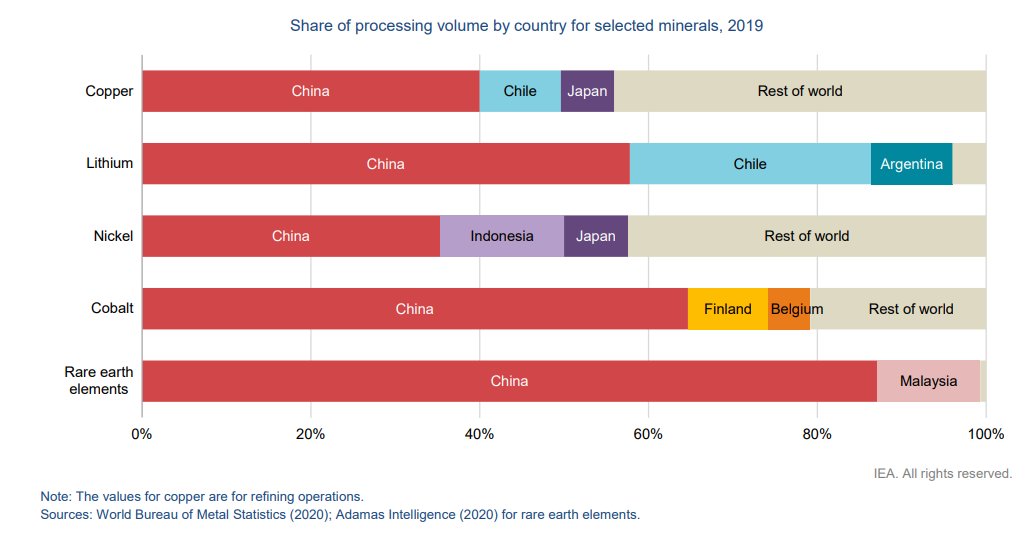 This post was also published on Twitter/X. Click to see this post:     
Confidentiality Notice: This post, and any attachments, contains information that is, or may be confidential or proprietary in nature. If you are not the intended recipient, please be advised that you are legally prohibited from retaining, using, copying, distributing, or otherwise disclosing this information in any manner. Furthermore, this communication is for informational purposes only and nothing herein should be construed as a solicitation, recommendation or an offer to buy or sell securities or any product.
© 2023 Horizon Kinetics LLC ®. All rights reserved.