Oil Sanctions Show Crude Isn't Interchangeable
Observation 39:
May 24, 2022
Contrary to the assumption of many, crude oil is not a homogenous commodity. Refineries are configured to specific types of crude, whether it be heavy, light, sweet, sour, etc. The end-product refining yield depends on the type of crude processed, which is usually differentiated by API (American Petroleum Institute) gravity and sulfur content. If a refinery is configured for heavy oil, its main sources are Russia, Canada, or Venezuela. If heavy oil from Russia is blocked due to sanctions, that supply cannot be replaced by Texas oil.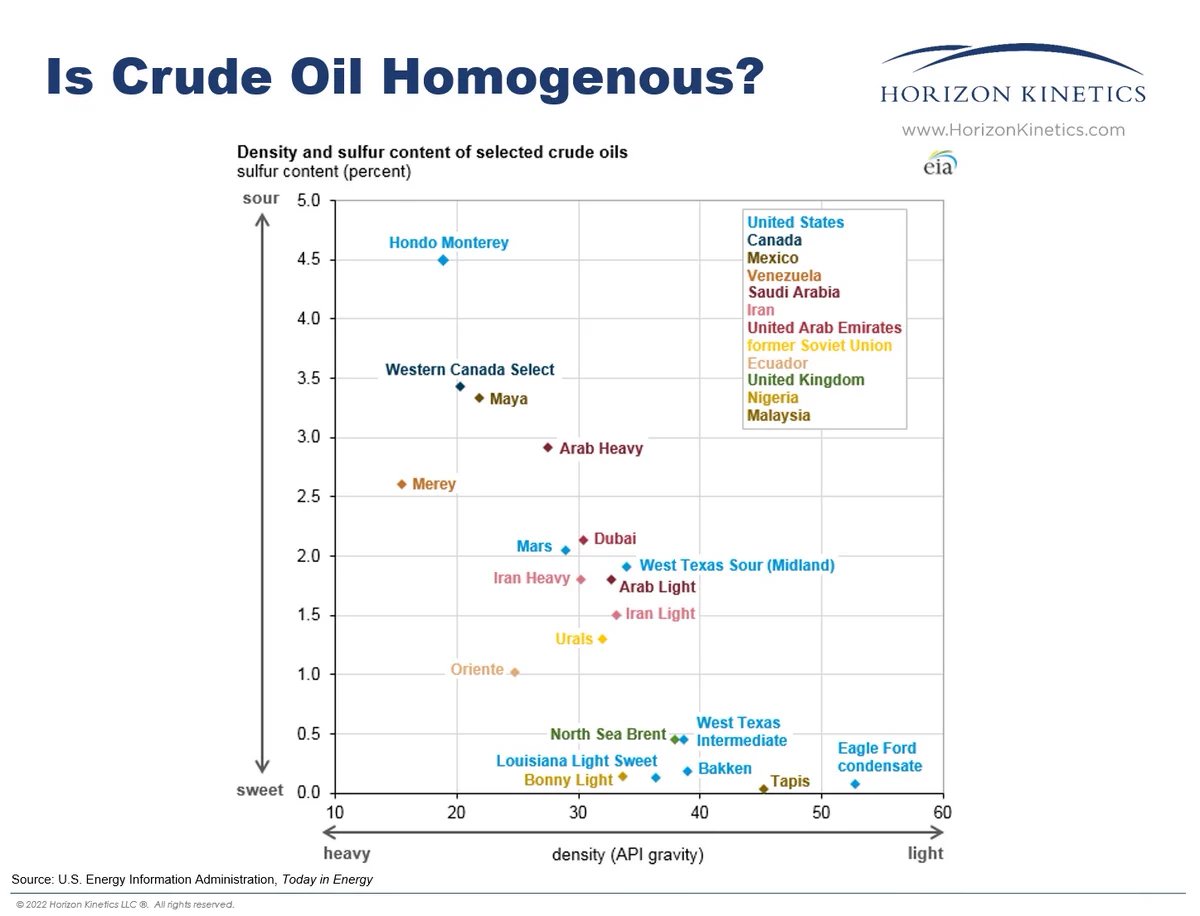 To view this content via X (formerly Twitter) click here. To view via LinkedIn, click here.
As always, please do not hesitate to contact us with any questions.
Kind Regards,
Horizon Kinetics LLC
info@horizonkinetics.com
646-495-7333
Confidentiality Notice: This e-mail, and any attachments, contains information that is, or may be confidential or proprietary in nature. If you are not the intended recipient, please be advised that you are legally prohibited from retaining, using, copying, distributing, or otherwise disclosing this information in any manner. Furthermore, this communication is for informational purposes only and nothing herein should be construed as a solicitation, recommendation or an offer to buy or sell securities or any product.
© 2023 Horizon Kinetics LLC ®. All rights reserved.